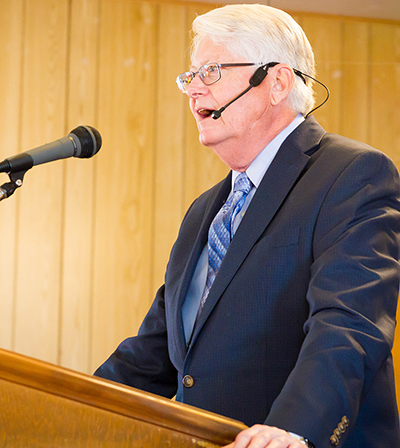 Ed Wrather is the pastor of Fairview Baptist Church in Elk City, Oklahoma — where he has served since March 2018.
Ed has been a pastor for more than 29 years. Even before becoming a pastor, Ed was actively engaged in ministry while serving as a Senior Probation and Parole Officer. He was ordained as a Deacon and served in many church leadership positions prior to the ministry.
Ed has been the writer of the Burning Bush Devotional since 1998 currently with 8,000 subscribers to the email version. He is also the author of four books: The New Pastor's Training Manual, Biblical Help for Overcoming Substance Abuse, Biblical Help for Overcoming Sexual Addictions, and In Times of Trouble.
Ed's son, Clark Wrather, was called to be the pastor of the First Baptist Church of Yukon, Oklahoma and he began his ministry there on July 15th of 2012. You can watch their services live and past services on their website: http://fbcyukon.com/watch-live
Contact Ed Wrather at wrathered@gmail.com
____________